Virtual online viewings of properties available to rent in Mid Wales and Shropshire will allow prospective tenants a safe environment to consider and apply for a suitable property.
Building on its 3D virtual viewing tool for properties for sale, Morris, Marshall and Poole with Norman Lloyd is to launch a similar tool for rental properties using video technology.
It will allow applicants the chance to view the property via a computer, smartphone or tablet.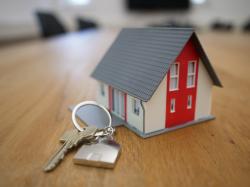 "Initially, we'll have around 60 properties that are currently vacant and available to rent on the virtual viewing platform," said Andrew Turner, a Partner at MMP/NL.
Videos and still images of rental properties will be available
"Prospective tenants will be able to view video and still imagery of the property they're interested in. If they want to move forward to apply for it, they will then be offered a physical viewing under social distancing guidelines. They can then submit an online application through our lettings team.
The required financial checks, references and deposits will all be dealt with electronically. Where signed documents are required, these can be posted to the lettings team.
Arrangements to attend an office will be under strict coronavirus guidelines, adhering to social distancing measures.
MMP/NL lets and manages more than 1,000 properties throughout Powys, Shropshire, Ceredigion and Gwynedd on behalf of landlords.
Guidelines in place for the safety of clients and employees
During the coronavirus situation, it has worked on and developed guidelines to ensure the safety of its clients and staff.
It is using online video messaging apps, such as Zoom and FaceTime, to host meetings with potential property vendors and purchasers, tenancy applicants, as well as landlords seeking to let properties.
It has also launched a 3D virtual viewing platform that allows people to walk through properties from the safety of their own home via a computer, smartphone or tablet.
More details can be found at www.morrismarshall.co.uk, by telephoning your local MMP/NL office, or via email.