Online virtual tours of properties for sale have proved popular among potential buyers in Mid Wales and Shropshire, leading to encouraging enquiries and sales during the COVID-19 situation, according to one of the region's estate agents.
The visualisation technology, which allows visitors to tour a property via a computer, smartphone or tablet, has proved vital during the restrictions on the property market during the coronavirus lockdown in the UK by Morris, Marshall and Poole with Norman Lloyd.
Photography, videos and other information about a property is available for instant viewing. In addition, a 3D virtual tour is also available for some properties and is being rolled out.
Properties in Shropshire can be viewed in person under strict guidelines as part of the UK government's easing of lockdown requirements.
In Wales, such visits cannot take place and a review is expected to be announced on 19 June. But virtual viewings can take place, as they can still in Shropshire.
Virtual viewings have resulted in property sales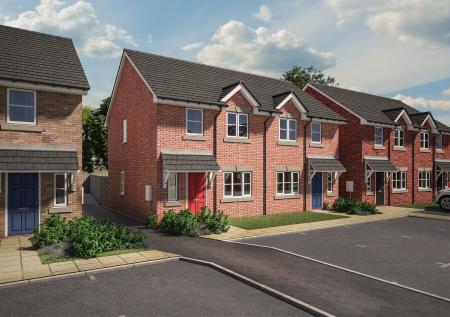 "We were already using virtual viewings and preparing to launch the 3D technology and so when restrictions on movement, visiting properties, and an effective halt on the property market came into force we were able to fast-track it to ensure we had some of our properties available," said Andrew Turner, a Partner at MMP/NL.
"We've worked with many of our customers to introduce tours of their properties with videos they filmed under our guidance. This allowed personalised viewings of the interiors and exteriors of properties. These too have proved popular.
"The 3D platform is also amazing, with visitors using their mouse or finger to take them through rooms or the gardens, and even tapping on objects or specific points where they can read more details information."
The 3D option is available to vendors who wish to add it to their sales package.
Restrictions on property viewings and valuations in England and Wales are now different and MM/NL, which has offices either side of the border, has adapted and initialised procedures to adhere to the UK government and Welsh Government's differing regulations.
This means, under strict conditions, potential buyers can now visit properties for sale in Shropshire and make an offer, whereas in Mid Wales, including Powys, Ceredigion and Gwynedd, they can only view properties online.
Changes to property viewings in Wales expected soon
"We anticipate the Welsh Government will make some changes to this in the coming weeks. However, in the meantime we're able to provide our customers with tools that are allowing potential buyers to view their homes. This will ensure when they can enter them, they will already have made a reasonably informed choice about the property," added Andrew.
A similar system is being used for letting properties. MMP/NL manages and lets more than 1,000 homes in Mid Wales and Shropshire. Videos and more photography have now taken place in the majority of those properties.
MMP/NL has introduced a four-step process to viewing and purchasing a property in England and Wales, adapted to each country's regulations.
In Shropshire and other English counties where it has properties for sale, people can view properties online in the first instance; click on a virtual viewing and a watch a video or take a 3D tour where it is available. They then contact a local MMP/NL office to discuss a physical viewing, completing a COVID-19 Health Assessment Form and confirm their buying position before being allowed to the property.
In these conditions, the viewing is limited to two adults (no children) who must view it two metres apart, taking their own hand sanitzer, gloves or masks and then invited to view it for 15 minutes.
In Wales the same process will take place up to step 4 where their details will be placed on file ready for when lockdown restrictions are lifted, and they can physically view the property.
More details can be found at www.morrismarshall.co.uk.