Morris, Marshall and Poole with Norman Lloyd is to begin viewings of vacant properties it is selling or letting on behalf of clients in Mid Wales, as well as valuing occupied property, as part of the Welsh Government's easing of restrictions.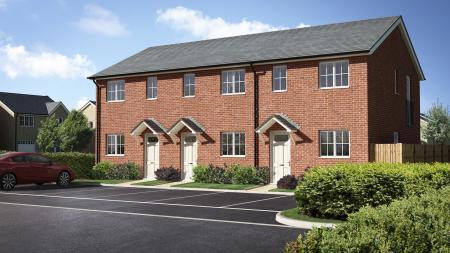 Homebuyers will also be able to move into a property they have completed on from Monday, 22 June 2020, it was confirmed today.
The new guidelines will also allow MMP/NL to undertake physical valuations and inspections of occupied property.
However, viewings of homes and properties that are occupied in Wales will still have to be viewed using MMP/NL's range of virtual and 3D viewing tools.
"We're pleased that homeowners can now move into their homes, even if that property is more than five miles from where they currently live, and that those who have agreed on a sale but have not completed on it can now do so," said Andrew Turner, a Partner at MMP/NL.
"It is also good news that potential buyers can visit and view properties more than five miles from their home, so long as the property they're looking at has been unoccupied for at least 72 hours."
What do the new restrictions allow:
• All house moves can take place where residential property has been unoccupied for at least 72 hours
• House moves can take place where a sale has been agreed but not yet completed
• The marketing and viewing of unoccupied residential property can take place
• Valuations and inspections of occupied residential property is permitted
MMP/NL will also continue to provide virtual property valuations, as well as its successful virtual property viewing services.
Virtual and physical property valuation
It launched its innovative ivaluate system in May that allows chartered surveyors to view, discuss and value properties remotely. New properties have been placed on the market as a result.
"Virtual viewings from our website have also proved very popular and we've had several offers made on homes as a result. The service was planned to be launched before the coronavirus situation, but it's become a valuable tool during in the crisis and will continue after," added Mr Turner.
MMP/NL also launched a 3D viewing service that allows people to "virtually" walk through a property from a computer or mobile device. The 3D option is available to vendors who wish to add it to their sales package.
A similar system is being used for letting properties. MMP/NL manages and lets more than 1,000 homes in Mid Wales and Shropshire. Videos and more photography have now taken place in the majority of those properties.
A four-step process for viewing and purchasing property
MMP/NL will continue to operate its four-step process for viewing and purchasing a property in England and Wales, adapted to each country's regulations.
In Shropshire and other English counties where it has properties for sale, people can view properties online in the first instance; click on a virtual viewing and a watch a video or take a 3D tour where it is available. They then contact a local MMP/NL office to discuss a physical viewing, completing a COVID-19 Health Assessment Form and confirm their buying position before being allowed to the property.
In these conditions, the viewing is limited to two adults (no children) who must view it two metres apart, taking their own hand sanitizer, gloves or masks and then invited to view it for 15 minutes.
In Wales, the same process will take place up to step 4 where, if the property is occupied, their details will be placed on file ready for when lockdown restrictions are lifted, and they can physically view the property.
If the property is vacant, they will be able to view it based on the procedures set out for England.
More details about selling, buying or letting a property through Morris, Marshall and Poole with Norman Lloyd can be obtained by telephoning one of its offices, or call 01686 626160, or email newtown@morrismarshall.co.uk. More contact details can be found at www.morrismarshall.co.uk.
MMP/NL has offices in nine towns, including Newtown, Oswestry, Aberystwyth, Welshpool, Llanidloes, Rhayader, Tywyn, Machynlleth and Bishop's Castle. It also has a specialist Rural Team based at Welshpool Livestock Sales and an associate office in London.