2020 has begun with great interest in farms and agricultural land in Mid Wales, according to one of the region's leading estate agents.
Greater certainty over future farming subsidy payments and with banks keen to lend on farms, there is increased interest from investors seeking non-agricultural and diversified business opportunities, according to Tony Evans, a Partner and Chartered Surveyor at Morris, Marshall and Poole with Norman Lloyd.
Buoyant prices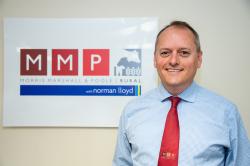 "There has been too little on the market recently which has kept farm and land prices buoyant in the region, particularly smallholdings where a mix of purchasers have shown interest in either lifestyle or diversified businesses," said Mr Evans 'A strong residential market has really underpinned this demand too."
"The banks are still keen to lend on farms and in addition to new investors, we're seeing interest from existing farm enterprises seeking expansion, especially into diversified areas such as holiday lets, poultry and renewable energy."
Three significant farms have been placed on the market in recent weeks. These include the 220-acre Bodaioch Hall at Trefeglwys, near Llanidloes; Garthbwt, a five-bedroom farm with outbuildings and 258 acres of pastureland at Clatter, near Caersws; and Rhosfawr a three-bedroom farmhouse with outbuildings and 66 acres of land at Oakley Park, Llandinam.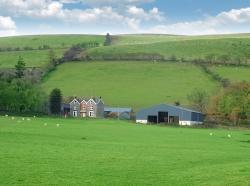 Garthbwrt Farm is a substantial agricultural unit with a farmhouse, modern and traditional farm buildings.
"The house was designed as a country gentleman's residence with attractive and very well-proportioned front accommodation to be occupied by the family," said Mr Evans.
"The property has been well constructed in the late Georgian/early Victorian period with a number of attractive internal features including a large amount of pitched pine carved doors and features, built-in cupboard and staircases."
It's on the market with MMP/NL for £1.4 million through MMP/NL.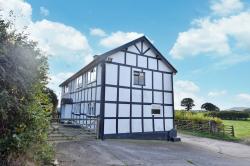 Rhosfawr is five miles from Llanidloes, located in open countryside. Mr Evans said: "The property is surrounded by its own farmland extending to 66.142 acres (26.767 Ha.).
It is a most attractive small farm with a well-proportioned, three-bedroom farmhouse, a useful range of traditional and modern buildings suitable for alternative uses and a good balanced area of pastureland with some drier upland pasture adjacent."
It's on the market at £600,000.
Bodaioch Hall is an eight-bedroom period farmhouse with a five-bedroom cottage. It has 220-acres of land and a range of traditional and modern farm buildings.
Demand expected to increase
"We're receiving a lot of enquiries from potential buyers seeking smallholdings and farmland and we're anticipating further demand as we head into the year," added Mr Evans.
"As part of our service, we find accompanied viewings for farms work well where we can use our knowledge of the property to best highlight the benefits of farm ownership. In a two day period last week we made seven accompanied viewings on these properties.
"These three farms are already attracting a lot of interest and it's definitely a good time for buyers and sellers to be entering the market for business and investment opportunities."