A call has gone out from one of Mid Wales and Shropshire's leading chartered surveyors and estate agents for property and land to be featured at its next auction.
Morris, Marshall and Poole with Norman Lloyd has confirmed it will host the latest in its successful auctions on Thursday, 2 May 2019.
"Property auctions are often popular among sellers and buyers with or wanting properties that might be unusual or in need of some attention. They attract individual buyers as well as builders of developers looking to invest in a renovation project," said Martin Moore of MMP/NL.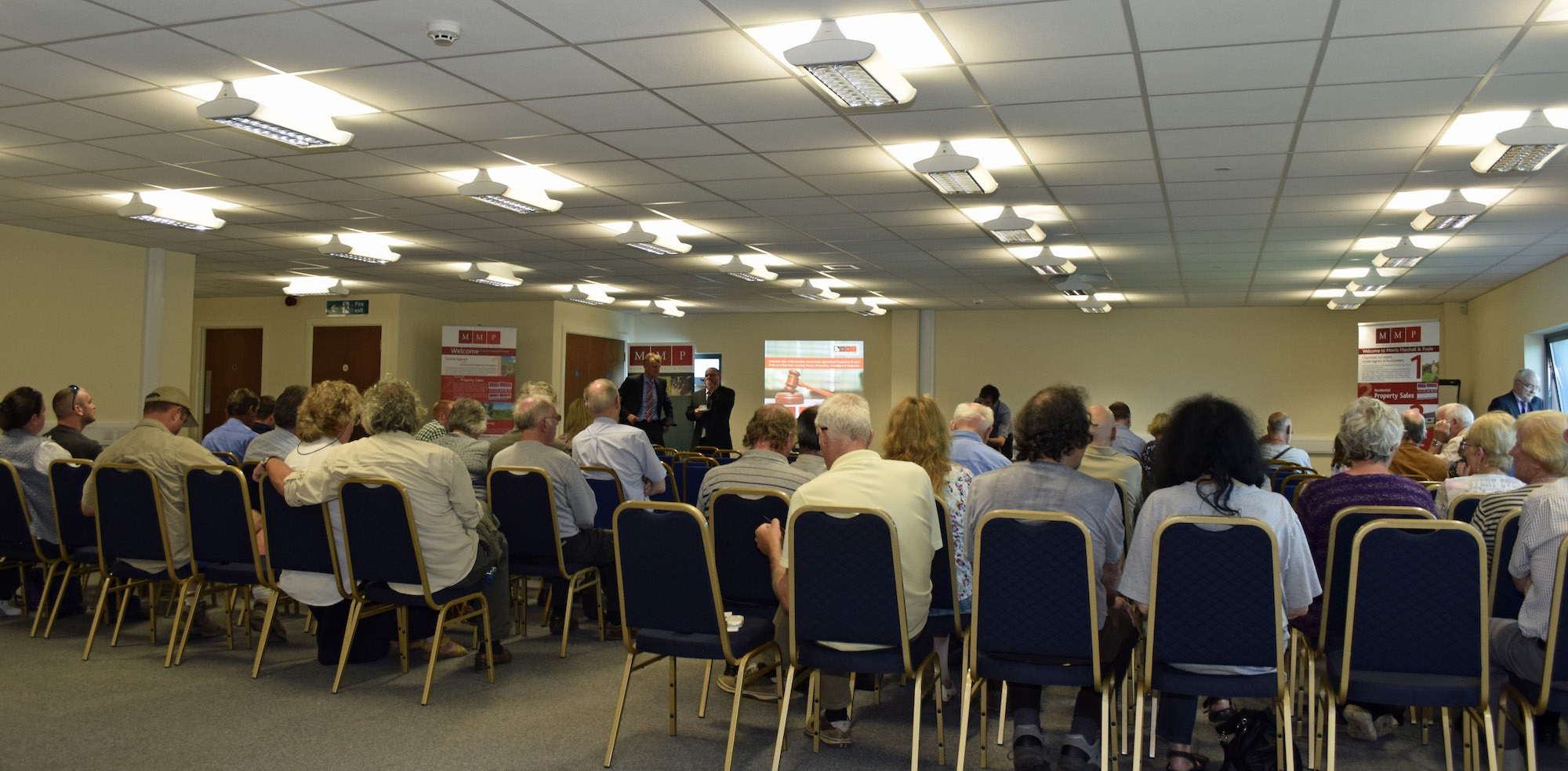 "If you're looking for a speedy sale and certainty that a buyer won't pull out once a sale is agreed, then auctions are a good way to go. Once the hammer falls the buyer must put down a 10% deposit, then they have a month to give you the remaining 90 per cent.
"Demand from multiple buyers can help quickly drive up the price, especially when they're all in the room together desperate not to miss out on the chance to own your property. To generate this interest, however, you must accept that setting an attractive guide price is essential."
The next auction will be held at the conference and function facilities at Welshpool Livestock Sales at Buttington Cross, Welshpool, Powys.
In previous sales a range of residential and commercial properties and land from throughout Powys, Shropshire, Ceredigion and Gwynedd have been successfully auction, often sold above the guide price, but still providing a good deal for buyers.
Mr Moore added: If you have an unusual or run-down property you may find it hard to advertise to conventional buyers especially if they need a mortgage but, auctions are often attended by builders or those looking for a project who will know enough about the market to understand the value of your property regardless of condition.
"If you need to sell up quickly, perhaps you're moving out of the area or you need the money urgently, then an auction may also be for you. If there is enough interest and you've set a realistic price your property should be sold by the end of the auction.
"This also cuts down on the time spent on viewing appointments or with solicitors once the sale is agreed as they must meet the deadline set in the auction contract."
The professional team of property professionals at MMP/Nl can provide advice on the best way to sell a property.
More details about the latest auction and free advice on selling a property can be obtained by telephoning 01938 554818 or visit one of its local high street offices at Welshpool, Oswestry, Newtown, Bishop's Castle, Newtown, Llanidloes, Rhayader, Machynlleth, Aberystwyth or Tywyn.
Photo: A previous MMP/NL property auction at Welshpool Livestock Sales conference and meeting centre at Buttington Cross, Welshpool, Powys.