A prominent hotel and restaurant in one of Mid Wales' thriving tourism destinations has been put up for lease, with attractive incentives, providing a new business opportunity or venture.
The Unicorn Hotel in Llanidloes, Powys, an attractive three-storey Georgian property in the heart of the town, has operated as a busy hospitality business for many years with the last tenants running the thriving hotel and restaurant for the past 10 years.
Located in the town centre, the local area attracts thousands of tourists throughout the year as a base to explore Mid Wales, including many walkers, outdoor enthusiasts and wildlife enthusiasts.
Six en-suite bedrooms and private manager's apartment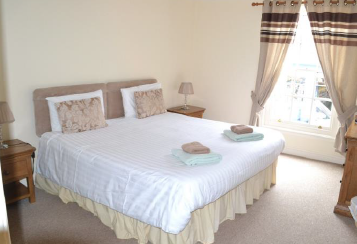 It offers six en-suite bedrooms as well as a one to two-bedroom private apartment suitable for the tenants or a manager. The hotel also has a rear open area for dining and drinking. Various visitor and tourism websites reviews have it high ratings for its accommodation and food.
"The hotel's location has helped maintain its status as one of the main bar, restaurants and hotels in the area, attracting locals and visitors throughout the year. The facilities are to a high standard and it had been operating successfully until May this year for 10 years by the previous tenants," said Andrew Turner, a Partner at Morris, Marshall and Poole with Norman Lloyd who is dealing with the lease.
"Its location makes it a prime hospitality destination for a daytime café/bistro trade and an evening restaurant and bar.
"Additionally, Llanidloes is a year-round destination for visitors wanting to be based in the heart of Mid Wales for outdoor activities and short breaks. The Unicorn's accommodation, finished to a high standard, makes it a prime choice for tourists looking for good quality accommodation."
The property's owners are also offering prospective tenants a flexible lease with attractive incentives.
The area attracts thousands of tourists each year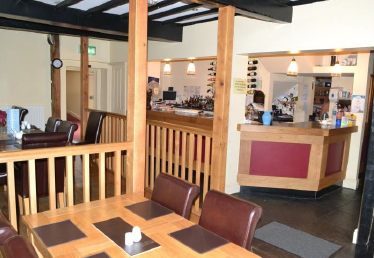 Llanidloes has a range of long distancing walks, such as the Severn Way and Glyndwr's Way passing by, along with destinations including the River Severn, Llyn Clywedog, Cambrian Mountains, Mid Wales coast, such as Aberdyfi, Barmouth and Aberystwyth.
It also has good communications to the main A470 North and South Wales trunk road, the A483 and A458 into the North West of England and the Midlands, and the national rail network through the Cambrian Railway which has a station at nearby Caersws, leading to areas such as Shrewsbury, Birmingham and London.
More details about The Unicorn Hotel can be found at www.morrismarshall.co.uk or by contacting MMP/NL at its Llanidloes office on 01686 412567 or email llanidloes@morrismarshall.co.uk.
MMP/NL has offices in nine Mid Wales and Shropshire towns, including Newtown, Oswestry, Aberystwyth, Welshpool, Llanidloes, Rhayader, Tywyn, and Machynlleth. It also has a specialist Rural Team based at Welshpool Livestock Sales and an associate office in London.