During the current situation, all our thoughts are with the NHS staff, the emergency services and all the essential workers.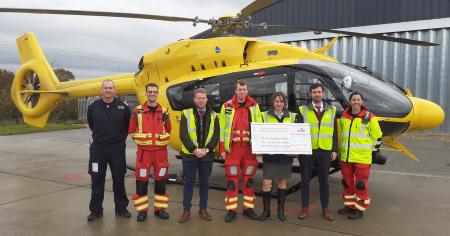 Among them are the Wales Air Ambulance personnel who continue to provide a vital emergency role in Mid Wales.
Last December we presented £2,100 to the charity following a variety of fund-raising events to help in their efforts.
At this current time and at all times the Partners and staff of Morris, Marshall and Poole with Norman Lloyd wish to thank all the NHS staff, paramedics, police, firefighters and essential workers who are ensuring the health and wellbeing of the people and communities in our area.