There is selling your home and there is selling your home. But would you really want to pay someone to sell your home when you end up doing most of the work?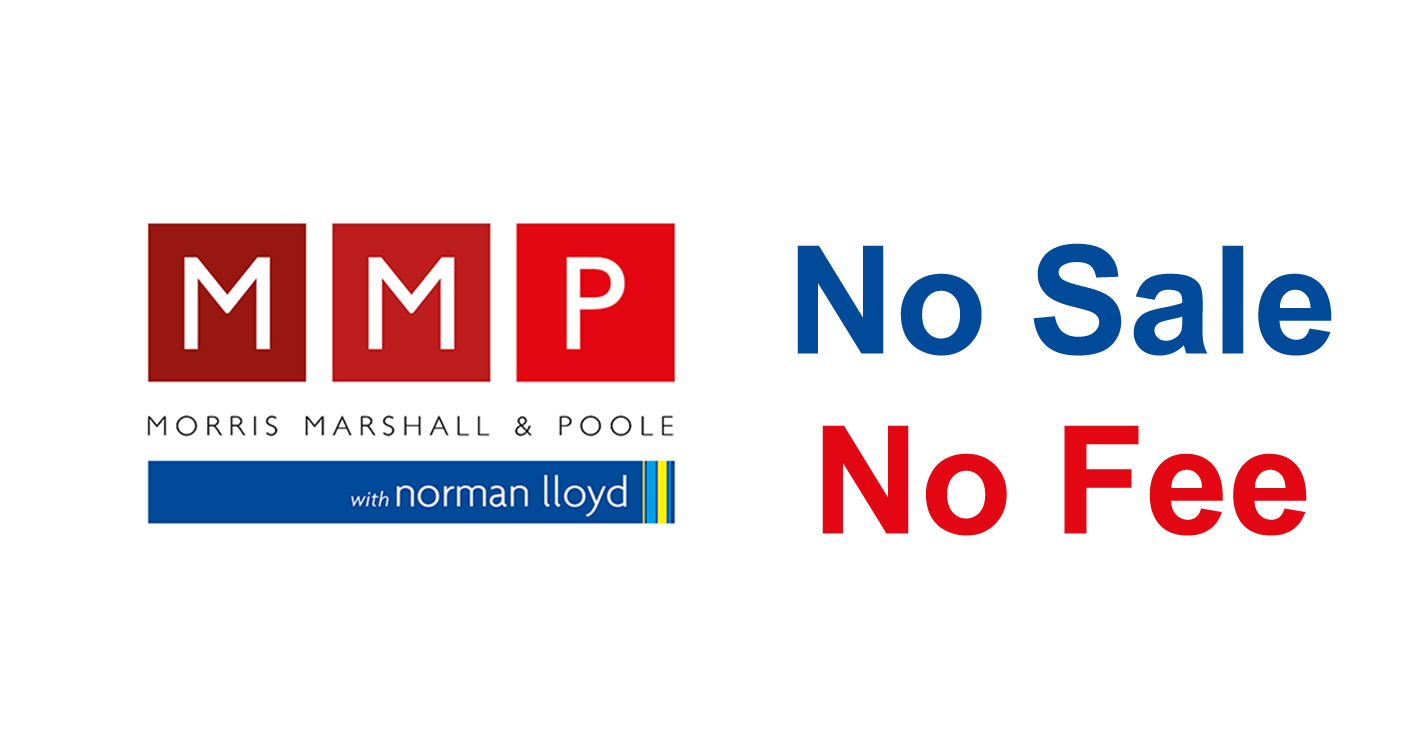 That can be the problem with some DIY agents offering to sell a property for a one-off, low cost fee whether it's sold or not, compared to a No Sale, No Fee from a high street estate agent like Morris Marshall and Poole with Norman Lloyd.
A one-off cost might sound tempting. But in many cases the seller will end up doing most of the work – and it might not do your home justice when it comes to marketing it.
With most DIY agents, you will end up booking the appointments from potential buyers, carrying out viewings, answering questions, undertaking your own photography of the property and other work.
In some cases you can also end up going through the sales progression, which can be quite daunting if things don't go too smoothly in the sale chain.
With an estate agent like MMP/NL, which is also part of the Guild of Property Professionals, you have a hand-holding experience, complete with marketing through local and social media, high street offices and, of course, online as well.
You also have the local experience of property specialists who are based in your area and understand the market. And they're only a phone call or a visit away.
And what's more, you only pay if the sale is agreed. No upfront fee. It's as simple as that. No Sale, No Fee.
You can read our "Why Choose Us" section here for more detailed information about our services.
Typical High Street Agent Typical DIY Agent
No sale, no fee ✔ X
Up-front, flat-fee X ✔
Database of potential buyers your property can be marketed to ✔ X
Match making service: bringing buyers and property together ✔ X
Excellent local knowledge ✔ X
Realistic valuations based on local knowledge
✔ X
Marketing: brochures, advertising in print (local/national newspapers and magazines)
✔ X
Potential buyers vetted to avoid time wasters or people who cannot afford it ✔ X
Arranging viewings on your behalf
✔ X
Accompanied viewings at no extra cost ✔ X
All negotiations professionally handled on your behalf ✔ X
All offers checked for mortgage requirements and complete chain details ✔ X
Proactive sales progression at no extra costs
✔ X
Professional counter-survey negotiations ✔ X
Local, community-minded support and sponsorship
✔ X
Presence on the high street
✔ X
In short, it's your decision. And a DIY agent might be your preferred option. But when you weigh up the differences, often using a high street estate agent can make all the difference when it comes to selling your home.
Give us a call or visit one of our offices for more information.