Here at Morris, Marshall and Poole with Norman Lloyd we have set our sights on helping more rural businesses grow through the expansion of our role as an agent for the Agricultural Mortgage Corporation (AMC).
We've covered Mid and South Wales and the South West Midlands as an AMC agent and now we've been appointed to cover North Wales and the northern part of the West Midlands for the corporation.
AMC is one of the UK's leading providers of long-term funding for the agricultural sector and rural business through the provision of standard and rural business loans. It was established in 1928.
Helping farmers and rural enterprises grow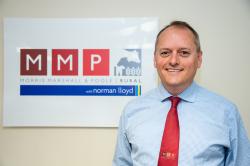 From helping farmers buy land or improve buildings, to supporting rural businesses with tourism enterprises and diversification, to fishing lakes and activity centres.
Tony Evans and Rob Hudson, both Partners at MMP/NL, have been agents for AMC for a number of years. Chartered surveyor Tom Davies, who is part of the company's Rural Team, has joined them as an agent as part of the expansion.
Investing in growth and diversification
"We've helped many rural businesses to invest, expand and diversify over the years, supporting growth and new employment through AMC loans," said Mr Evans. "So, expanding into North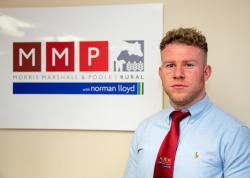 Wales and the northern West Midlands will allow us to build on that and support many more businesses and enterprises seeking the right investment."
Tom Davies said he was excited to be expanding his role as an AMC agent. "I work closely with farmers and rural businesses through my work at MMP/NL and Welshpool Livestock Sales as an auctioneer, and so being able to work with and advise them on ways of developing and expanding their businesses through financial support with AMC is a great opportunity."
Tony can be contacted on 01686 626160 or Tom on 01938 552371.
More details can be found here: www.morrismarshall.co.uk/agriculture