It was a case of not one but two top property awards for Morris, Marshall and Poole, one of Wales' leading estate and letting agents, during the UK Guild of Property Professionals Awards 2018 in London.
MMP was named gold winner for the Wales Regional Sales Awards and gold winner for the Wales Regional Lettings Awards at a gala ceremony held at County Hall in London last week.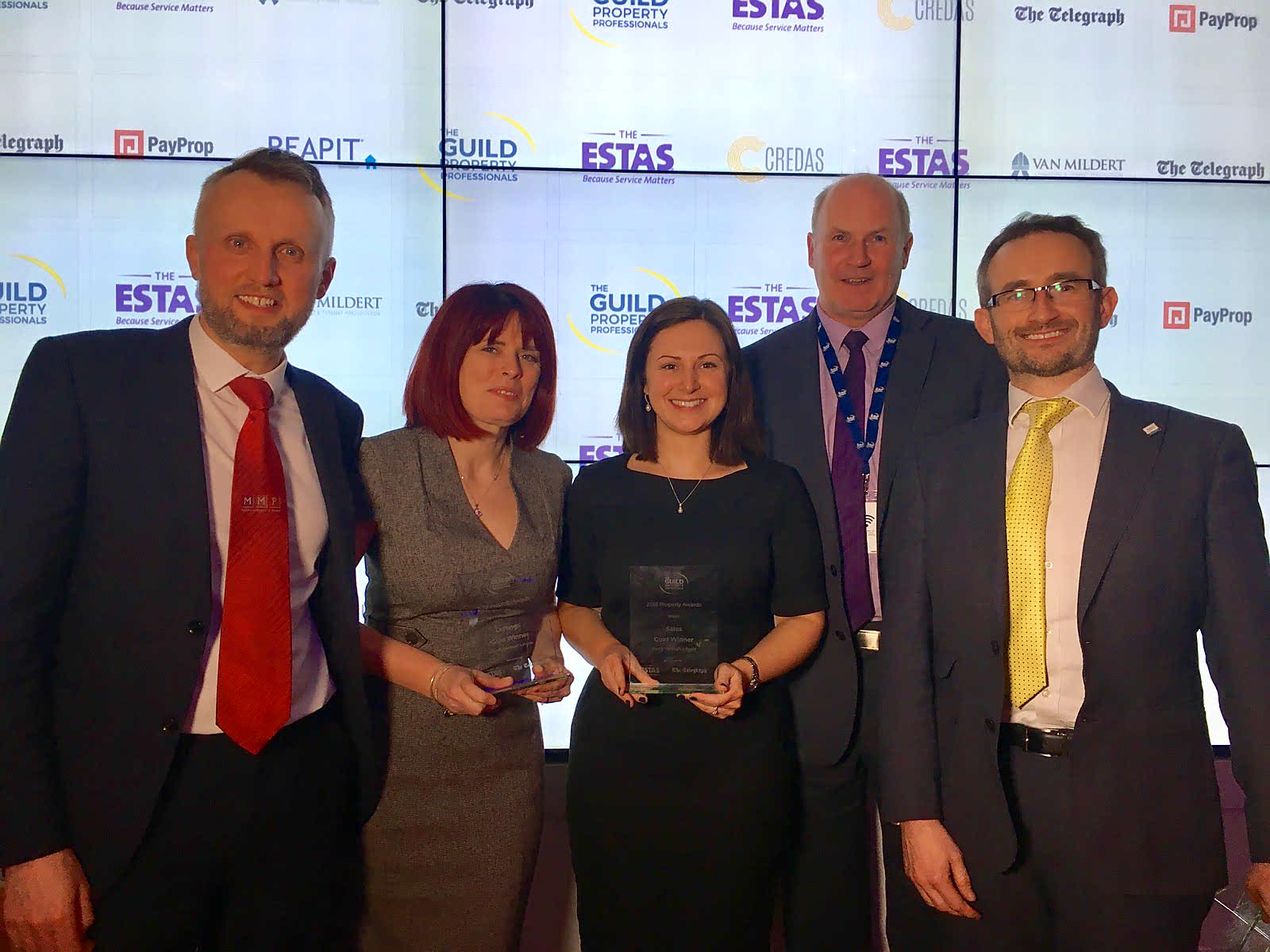 The Guild Awards 2018 are recognised as one of the most prestigious in the UK property industry.
The awards are based on customer service ratings and demonstrate the high level of client service provided by the MMP team at offices throughout Mid Wales and Shropshire.
"We are over the moon. This is a major acknowledgement of the way MMP places its customers first and to receive the two top awards for Wales is a great accolade for all the hard work the team put in on a day-to-day basis," said Andrew Turner, a partner at MMP.
The Guild Awards were presented at the annual Guild of Property Professionals Awards held in London where an audience from throughout the UK was present.
The awards were presented after a full day at the Guild of Property Professionals annual conference, where new strategies were revealed to keep the brand at the cutting edge. Estate agents also heard from motivational speakers and industry experts.
Sponsorship for the awards came from The Telegraph.
Kathryn Evans, head of sales policy and Sarah Breeze, head of rental policy at MMP, were among the representatives of MMP receiving the awards.
"It's a great honour for us to receive these awards, demonstrating our strength as a professional estate and lettings agency in Wales. We're proud of being a local company with offices and teams living and working within the community.
"That, combined with the online provision, ensures we offer our customers the best possible service, as demonstrated by these two awards for sales and lettings."
Iain McKenzie, CEO of The Guild of Property Professionals, said: "This was my first year at the annual conference and the awards and gala dinner was a huge success. It was great to be able to get together and celebrate excellence within our network. Congratulations to all the award recipients."
MMP has offices throughout Powys, Shropshire, Ceredigion and south Gwynedd in Newtown, Oswestry, Welshpool, Aberystwyth, Llanidloes, Machynlleth, Tywyn and Rhayader. It also has a dedicated lettings office in Newtown.
Photo: Andrew Turner, a partner at MMP with Sarah Breeze, Head of Lettings Policy, Kathryn Evans, Head of Sales Policy, Martin Moore and Steve Ryan of the Guild of Property Professionals at the national awards held at County Hall, London.
For media information, please contact:
Owain Betts, MMP
Email: Owain@morrismarshall.co.uk, t: 01686 626160 m: 07787 437 052