A mini property boom has hit Mid Wales and parts of Shropshire following the easing of coronavirus restrictions, according to Andrew Turner, a Chartered Surveyor and Partner at one of the region's leading estate agents.
Homeowners who were looking to move before lockdown have returned to the market as well as a rise in enquiries from people looking to relocate to the area from urban areas.
Mr Turner, a Partner at Morris, Marshall and Poole with Norman Lloyd, said: "Prior to lockdown the region's market was very active. At one point we were actively seeking properties for clients due to the scarcity of properties on the market. When lockdown hit us the market went flat, primarily because of the rules on property moves and viewings.
"People were simply waiting for the market to re-open and within days of the restrictions on moving and viewings being lifted the market began to heat up immediately.
Sales and completions within days of lifted restrictions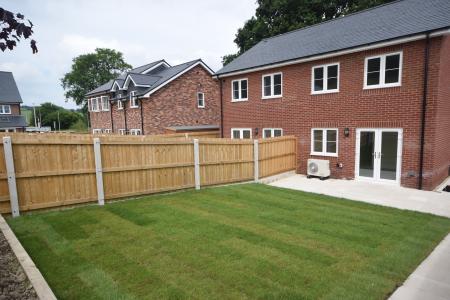 "Sales and completions were taking place within days. We had one property sold within 24 hours of the property being placed on the market on the day restrictions were lifted."
Many residential property completions were put on hold between April and July. However, Mr Turner said he believed people who planned to move before lockdown were now actively seeking suitable homes.
In addition, MMP/NL, which covers mainly Powys, Shropshire, Ceredigion and Gwynedd, is receiving a large number of enquiries from people living in urban areas seeking countryside or village properties.
"The pandemic has made a lot of people reassess their lifestyles and home living arrangements. With many undertaking more active exercise, or wanting larger open space, those living in larger cities and towns are seeking homes with larger gardens or close to areas where they can reach the open countryside," said Mr Turner.
Priorities have changed for many house-hunters
"Rural properties and those in small villagers are being sought by many. With many people working from home more permanently, they are also able to live further away from their place of work in a lot of circumstances."
This is backed up by research undertaken by the Guild of Property Professionals, of which Morris, Marshall and Poole with Norman Lloyd is a member.
It has found that 22 per cent of those surveyed being told by employers they will partly work from home and partly from their office.
It found that the importance of having a home office had jumped from 12 per cent before lockdown to 21 per cent now.
Willing to travel further from work
The survey also found that before lockdown many people would live an average of 23 miles from their home whereas now, they are willing to live up to 56 miles away.
Mr Turner said the development of superfast broadband in most rural areas of Powys, Ceredigion and Shropshire helped attract people who wanted to work from home.
"The location, access to good road and broadband communications, as well as countryside and outdoor areas, has been a key factor for many," he said.