A former farmhouse with outbuildings, stables commercial woodland and 194 acres of land has been put on the market, providing potential buyers with an opportunity to develop it for leisure or commercial use.
Hafod Fraith was once a working farm near Llangurig, Powys, but has been used by the current owners for private holiday accommodation in recent years.
The owners have planted a variety of unusual and attractive trees that form an arboretum with a pond and leisure areas.
It is being marketed and sold by Mid Wales and Shropshire estate agents and chartered surveyors, Morris, Marshall and Poole with Norman Lloyd as a whole or in four lots valued at a combined
"This is a rare opportunity for such a farm and land to come on the market like this in the area," said Tony Evans, a partner at MMP/NL.
"We're selling it as a whole or in four lots as we believe there will be interest from a mix of potential people wanting to use elements for commercial as well as residential use.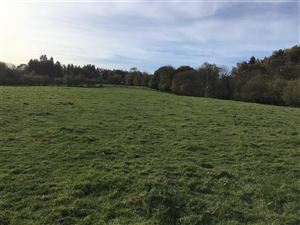 "The farmhouse includes two stone barns that are perfect for conversion into residential or holiday lets, subject to planning and redevelopment. The main house itself is well maintained but will need some modernisation."
The farmhouse and barns are being sold 41.94 acres of land for between £350,000 and £380,000.
Lot 4 is 58.81 acres of commercial woodland, including 16 acres of Sitka Spruce, Douglas Fir and Noble Fir that was planted in 1974, making it suitable for clear felling, together with 36.8 acres of woodland of similar species planted in 2015. The guide price is £100,000 to £125,000.
"The woodland is ideal for RHI or small scale log production," added Mr Evans.
Lot 2 includes 57.92 acres of improved pasture, valued at between £160,000 to £200,000, while Lot 3 is 35.12 acres of an upland area of improved pasture land.
Mr Evans added that the farm could benefit from the proposed change in support mechanisms in Wales.
"Although the proposals are very uncertain at present, the range of amenity and past management of the farm might lend itself to carbon capture and planting with woodland likely to receive future support payments for conversion of land to agri-forestry schemes," he said.
"We've received a lot on interest from a range of potential purchasers because of the diverse range of the lots and opportunities."
More details can be found at www.morrismarshall.co.uk, by telephoning 01686 626160 or email newtown@morrismarshall.co.uk.