How would you like to see your property showcased to lucrative London and international buyers and investors?
While we advertise our properties from throughout Mid Wales at our office in Park Lane, Mayfair throughout the year, we are also holding four special property exhibitions in the city this year.
And yours could be one of them.
Have your property seen in front of a lucrative audience
"Our exhibitions, in association with the Guild Property Professionals, provide an opportunity to get these properties in front of lucrative London and international buyers," said Andrew Turner, a partner at MMP/NL.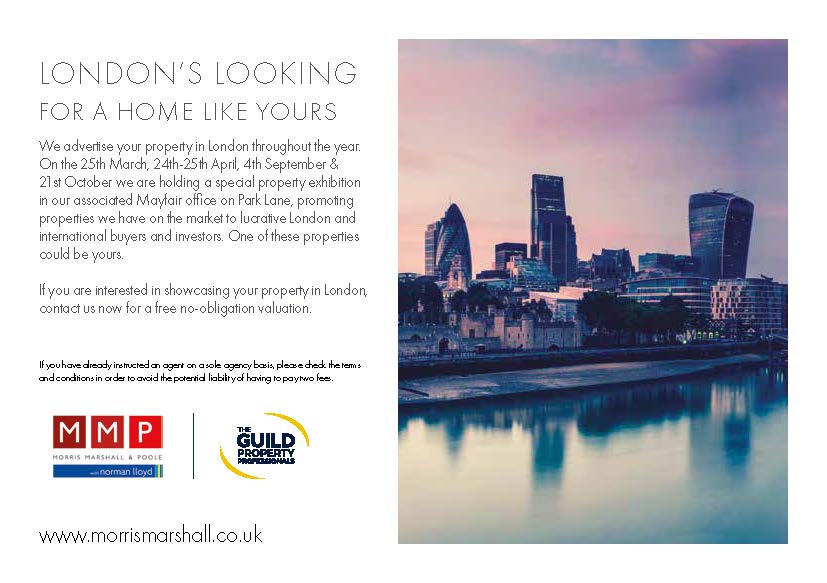 "The focus is on specific properties from Powys, Ceredigion, Shropshire and Gwynedd. We take over prominent positions within the London office, including interactive video screens.
Free no obligation appraisal
"Anyone who thinks they have a property suitable for the exhibitions can be considered and we'll undertake a free, no obligation appraisal."
The exhibitions will take place on 25 March, 24-25 April, 4 September and 21 October.
"The exhibitions will focus specifically on our properties. However, throughout the rest of the year we still maintain a presence at the London office where we can promote your property to a key audience seeking property in the region," added Turner.
Promoting properties throughout the UK
"This is in addition to the range of marketing, PR and media work we undertake to promote residential, commercial and agricultural properties."
Being a member of the Guild of Property Professionals provides MMP/NL with an extensive UK-wide network of property buyers and sellers.
Anyone who wants to have their property considered for the exhibitions should contact one of the MMP/NL high street offices throughout Powys, Ceredigion, south Gwynedd and Shropshire or email newtown@morrismarshall.co.uk or telephone 01686 626160.