By Martin Moore MIRPM MARLA
NEW EPC REGULATIONS WILL COME IN TO FORCE FROM 1 APRIL 2018 AND WILL REQUIRE ELIGIBLE PROPERTIES TO BE IMPROVED TO A SPECIFIED MINIMUM STANDARD.
Domestic Private Rented Sector Properties The regulations apply to England and Wales and will be phased in in two stages.
Phase 1‐ Landlords of domestic buildings will be required to have secured an EPC certificate with an E rating or higher in order to issue a new or renewal lease for a property. This will come into force on 1st April 2018. If they do not letting of the property is prohibited.
Phase 2‐ The additional requirement to secure an EPC certificate with a minimum E rating for all PRS properties with existing leases will come into force from 1st April 2020. The Regulations apply to:
Assured tenancy or a shorthold.
A tenancy which is a regulated tenancy for the purposes of the Rent Acts.
Properties let (a) On a tenancy which is an assured agricultural occupancy. (b) On a protected tenancy under the Rent Act 1976. (c) On a statutory tenancy under that Act.
Some properties are excluded:
Listed buildings.
Temporary buildings with a planned timed use of 2 years or less.
Residential buildings which are intended to be used less than 4 months of the year.
Stand alone buildings with a total usable floor area of less than 50 square meters.
Landlords of properties with EPC ratings of F & G must carry out improvements to meet the minimum E rating or they will be prohibited from letting the property. There are exemptions to this rule about carrying out improvements allowed in limited circumstances such as:
Landlord cannot secure contractually or legally required third party consent to improvements
Tenant withholds consent to improvements
Expert states that measures will reduce property value by 5% or more OR Wall insulation will damage the property.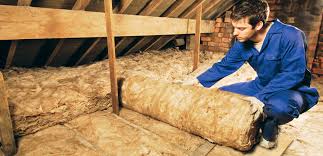 All exemptions will be required to be notified to a PRS Exemptions Register which will be operated by the Government. It is planned that this will open from 1st October 2017. Failure to register any exemption will render the exemption ineffective and will amount to non-compliance with the regulations.

Exemptions will only endure for 5 years. They will then need to be reviewed to see if they are still effective. If not the work will have to be carried out. A civil penalty of up to £4,000 will be imposed for breaches of the Regulations.
The Regulations referred to the Green Deal which has now been ended. Some changes are yet to be introduced but the principles of the Regulations above will still apply.