Being stuck at home during the lockdown rules can be frustrating and, let's face it, boring. There are only so many tasks and jobs you can do.
If you're renting a property you might be thinking you want to undertake some decorating or DIY to style your home. But how do you do this without potentially losing your deposit?
Working with our colleagues at the Guild of Property Professionals, we've put together 10 top tips to help you update your home without compromising your tenancy agreement.
1. DIY wall art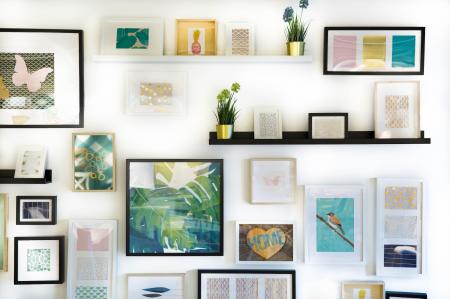 Not able to wallpaper your home? Not only is wall art a cheap way of adding personality, colour and pattern to a room, but you can also change the colour scheme as often as you want. There are a range of designs, styles and prints available online. Alternatively, keep yourself and your flatmates occupied with a fun activity of painting some artwork yourselves!
If you don't consider yourself particularly skilled when it comes to painting or drawing, you could purchase a paint by numbers kit online, which will offer you a guide and all the supplies you'll need to create a beautiful piece of art.
Be brave and fill your walls with funky artwork, such as lettering prints and screen prints. Lay the paintings or prints on the floor to get an idea of the arrangement you want.
Always check with your landlord before nailing into a wall. If they are reluctant, opt for hanging strips instead as they will be much more effective than blue tack and won't leave any permanent marks.
2. Colourful crockery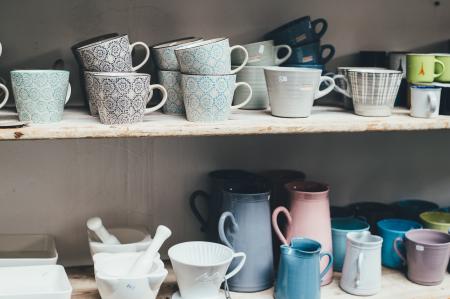 Updating your dishes can transform mealtime and if you are unable to choose your kitchen decor, this is a great way to accessorise the room to suit your style.
There are some fashionable, yet affordable styles available to order online, but if you're looking for some activities to do at home to stay creative and entertained, you could purchase a paint kit to decorate plain crockery while in lockdown.
Why shove your stylish pots, pans and utensils in a cabinet when you can show them off? Use a hanging rack to display your prized cookware.
3. Pottery
Home accessories such as vases and fruit bowls are a great way to style your home without a huge price tag. Alternatively, draw inspiration from the pages of catalogues, get your hands dirty and purchase a DIY pottery kit to make your own. This works well as a great group activity, or a therapeutic activity if you live alone.
4. Mirrors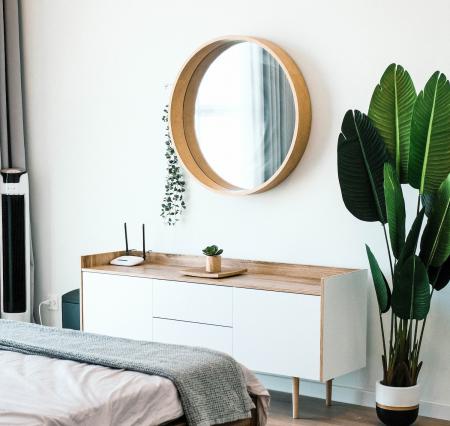 A well-placed mirror can be a powerful asset to any room. Mirrors are known for making space seem larger and more open, but can also be used to distribute light, emphasize colour or artwork on adjacent walls, and even liven up rooms that don't have windows.
Tip: If your landlord is not happy with nails being places into walls, freestanding mirrors work just as well.
5. Scented candles
Candles are a great way to revamp any room. They look elegant, cost-effective, complement homewares and smell fantastic. You may find that simple actions such as lighting a candle can instantly relax you, reduce stress and alter the ambience of the room. If candles aren't for you, consider diffusers or essential oil room spray instead.
6. Light it up
Experimenting with lighting can also alter the ambience of your room. If you have any old fairy lights hanging about, display them across your headboard, style them in empty mason jars, or use them to decorate a shelving unit.
If you have outside space such as a patio or balcony, outdoor fairy lights can make having a glass of wine in the evenings seem more magical.
7. Go green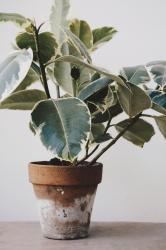 House plants can not only be used to decorate any room but also come with health benefits by cleaning the air and can boost healing.
For a low maintenance option, choose succulents as they require less care and less frequent watering.
- Spider plants can help with poor air quality within a home and don't require lots of sun.
- Lavender can reduce stress and can aid a better night's sleep.
- Snake plants remove toxins from the air.
- Rosemary can help improve concentration and memory.
8. Trendy textiles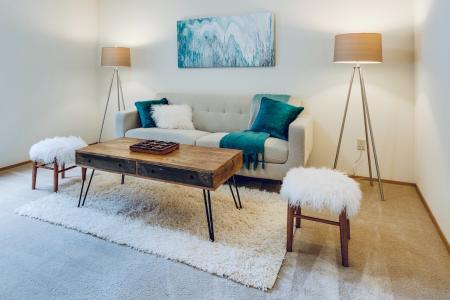 Rugs have magical powers, aside from breathing in necessary warmth into any room, softening the most sterile of environment, they also have the power to together a room and colour scheme.
9. Bathroom hacks
If your bathroom is looking a little worn, a new shower curtain, bathmat and new towels spruce up the space. Pick a colour theme or opt for cool textiles and shades to add more vibrancy to the room.
10. Fresh paint
If your walls are looking grubby, particularly around light switches and plugs, ask your landlord if you can repaint the rooms.
Most landlords won't mind, especially if the paint is a neutral shade like white or cream. This will instantly transform the room, making it appear cleaner and sharper, and will give you a project to spend your weekend on.
If your landlord is happy for you to paint your walls as you please, get creative and paint a feature wall to make the room really pop.