The deadline for the Stamp Duty and Land Transaction Tax breaks are fast approaching early next year. So, how can you help speed up the sale of your house to help beat the deadline?
The sale of any property is quite complex. That's simply to ensure all the necessary legal and regulatory requirements are met and completed. A typical house sale can vary in weeks to a couple of months depending on a range of factors.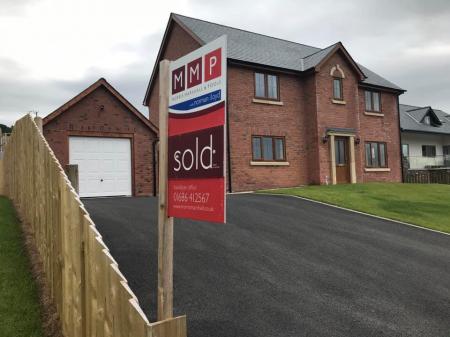 These can include mortgage matters, legal checks, Land Registry searches and other factors.
However, there are still ways of helping accelerate the sale of your property, particularly as the deadline for the Stamp Duty and Land Transaction Tax holidays end on 31 March.
That isn't a long time from putting your home on the market to finding a buyer and selling it.
So, what can you do to help speed up the sale process? Here we have some help from our team and that of the Guild of Property Professionals that can help.
Finding a property solicitor
• Don't wait to instruct your property lawyer. In fact, you should ideally organise this prior to your home going on the market, or at least at the same time to avoid any potential delays.
• Provide them with your identification so that they can carry out anti-money laundering (AML) checks. The sooner these checks are completed, the sooner the selling process can begin.
• You will be asked to provide important information that may be relevant to a home buyer such as title information, plans, deeds, lease, rent and service charge statements. Consult your property lawyer, as they will be able to inform you of everything they will need.
• Discuss the cost and timing of obtaining searches and leasehold or managed freehold information.
• Ask them to review the sale information and to inform you of any potential issues that can be resolved early on.
Secure bank transfers
• If at any stage you need to transfer funds to your property lawyer, make sure to only accept bank details securely, such as through a secure portal or letterheaded paper. If in doubt, speak to them directly over the phone via a public office phone number or on a phone number you are certain is correct, to ensure that the bank details are accurate, safe and secure before transferring any funds.
• Start by sending a small amount and only you know that it has arrived safely, then follow up with the correct, larger sum.
• If you receive a warning from your bank regarding the bank account details, hold off on sending any money and speak to your property lawyer directly before proceeding with any bank transfers.
Speak to your MMP agent
• Firstly, you will need to complete any property information forms.
• Your agent will let you know of the information they will need from you to comply with the Consumer Protection from Unfair Trading Regulations 2008 (CPR).
• If you benefit from a Help to Buy loan, find out about the cost and timing of obtaining a valuation.
• Speak to your agent about their marketing strategy for your home to ensure you can find prospective buyers as soon as possible.
• Enquire about virtual solutions such as virtual viewings to potentially save time and minimise risk.