By Martin Moore
The Guild of Property Professionals has produced the latest housing market report for Wales showing trends and data for the Principality compared with the national picture.
Over the last 12 months house values in Wales have shown an average increase of 3.6%, slightly ahead of inflation and, a better performance than Scotland or the North East of England but below the 4.7% growth seen in the West Midlands.
This level of increase is exactly reflected in the Morris Marshall and Poole region of Mid Wales where house values have also increased by about 3.6%. Mid and North Wales counties have all recorded steady increases, well ahead of many parts of South Wales where values are stagnating. There are however some hotspots in Wales with property values in Pembrokeshire and Bridgend increasing by over 10%.
Rental values in Wales have also increased over the last 12 months, driven by continuous high demand from tenants but the level of increase is lower at about 1.6%, which is actually a drop when inflation is taken into account.
Iain McKenzie, CEO of The Guild of Property Professionals comments on the figures. "It wouldn't surprise me if the big deal in the housing story was how the regions have steadily caught up with London and the whole country became less London centric. The importance of commuting will wane and the Internet will sever the link between home and office location for many of us. The normal assumptions about geography will get turned on their head."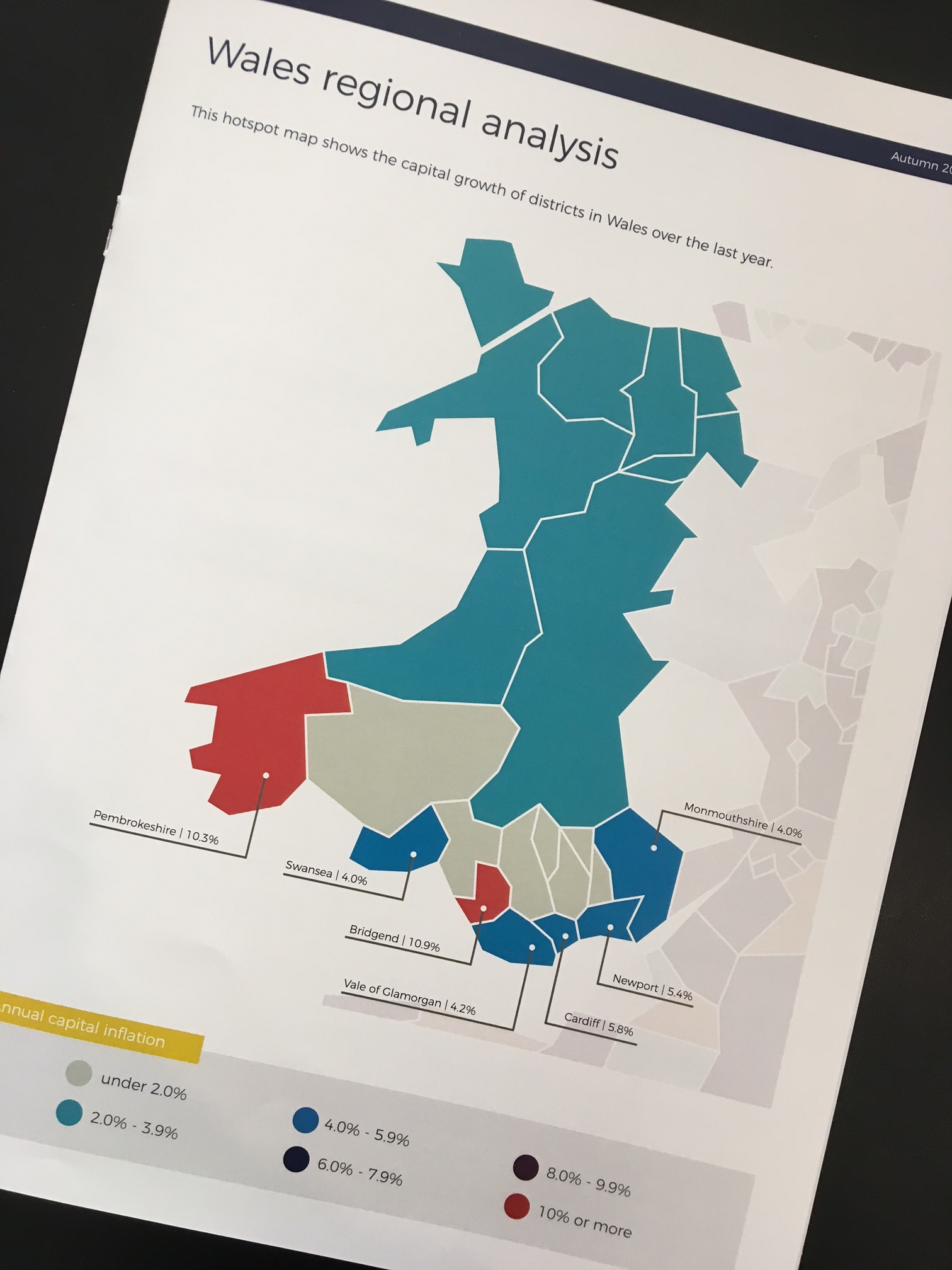 This is an interesting thought for those of us in Mid Wales still struggling to access reliable and fast broadband but it offers good evidence to continue the pressure on getting the network complete.

Iain McKenzie continues, "The housing markets which make up Wales are very different in nature, it is generally a well-balanced part of the country in terms of demand profile so it is well insulated from the cold front which we expect to hit the markets early next year."
The Guild of Property Professionals is a national network with over 800 members delivering local, regional and national property exposure. Morris Marshall and Poole exclusively represent the Guild in Mid Wales. If you would like an update on the value of you home call your nearest MMP branch for free help and advice.