By Martin Moore MIRPM
The Ministry of Housing, Communities and Local Government are working on a number of ways to make the process of buying and keeping leasehold properties more transparent and this guide provides current and prospective leaseholders with advice and guidance on the differences between leasehold and freehold property as well as the rights, obligations and implications of being a leaseholder. It appears to be a good learning tool for a novice.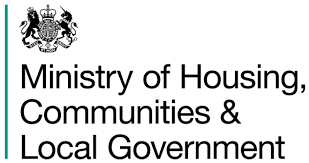 The guide escorts a prospective purchaser through the process, from identifying the type of preferred tenure, through to sourcing a solicitor and identifying the service charges and ground rent. Pages 11 to 13 are informative checklists to help a purchaser make an informed decision.
Please click here to view the guide.
If you would like advice on buying a leasehold property you are welcome to contact Martin Moore in our Oswestry office on 01691 679595. Martin is a member of the Institute of Residential Property Management.