With many homebuyers hoping to save thousands of pounds purchasing their home during the Stamp Duty and Land Transaction Tax holiday, homeowners are being urged to get their properties on the market this month to ensure sales are completed before the incentive ends.
According to PropertyMark, the 26 September 2020 is the deadline for getting a property on to the market to ensure the sale completes before the 31 March deadline for both the Stamp Duty tax in England and Land Transaction Tax in Wales.
"March might seem a long way off, but when you factor in the time it can take for some house completions to go through, it's not actually that long," said Andrew Turner, a Partner at Morris, Marshall and Poole with Norman Lloyd.
Factor in how long the home selling process could take
"It can sometimes take up to 10 weeks for a property to sell depending on a range of factors, from a buyer arranging a solicitor, a mortgage, surveys, etc. And that's once you have a purchaser for the house. Before that you need to market it and it can sometimes take a couple of weeks for the right person to view the property."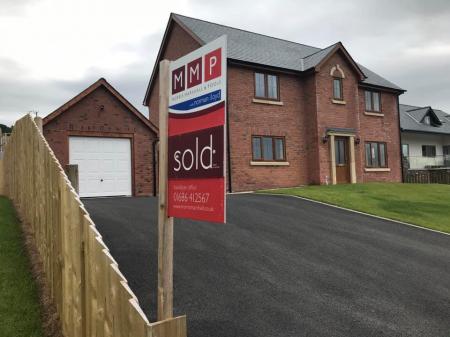 In Wales the Land Transaction Tax (LTT) holiday allows homebuyers to purchase a property without paying the tax up to and including £250,000 in value. It then rises to five per cent from £250,000 to £400,000, 7.5 per cent over £400,000 to £750,000 and higher for more valuable properties.
The tax-free period will end on 21 March 2021.
This is the same deadline for house completions in England in order to miss paying Stamp Duty. However, in England the tax-free threshold is up to £500,000.
"The local property market in Mid Wales and Shropshire has taken off since the easing of restrictions on viewings, completions and the introduction of the tax-free elements to Stamp Duty and LTT," added Andrew.
Sales have rocketed in Mid Wales and Shropshire
"Sales and completions have rocketed with a mini property boom. However, in order for homeowners to maximise the sale of their property, homebuyers will be looking to complete well before the 31 Marc 2021. And so the 26 September has been highlighted by PropertyMark as the deadline to maximise the chance of a property completion going through in time."
Mr Turner said that while the deadline was just weeks away, many properties put on the market after that are still likely to complete in time.
"But to avoid uncertainty it's best to keep this in mind if you're thinking of selling your home," said Andrew.
MMP/NL can undertake a free appraisal of a property and market it to potential buyers throughout the UK through its online marketing tools and being a member of the Guild of Property Professionals.
MMP/NL has offices in eight towns, including Newtown, Oswestry, Aberystwyth, Welshpool, Llanidloes, Rhayader, Tywyn, Machynlleth and a showroom at Aberdyfi. It also has a specialist Rural Team based at Welshpool Livestock Sales and an associate office in London.
For more information, contact one of its local offices by visiting www.morrismarshall.co.uk.