A Powys community has been celebrating being awarded the Montgomeryshire Village Award with a party for local groups, organisations and residents.
Llanymynech was awarded the Morris, Marshall and Poole with Norman Lloyd supported Montgomeryshire Village Award title last September. Berriew had been the previous title holder.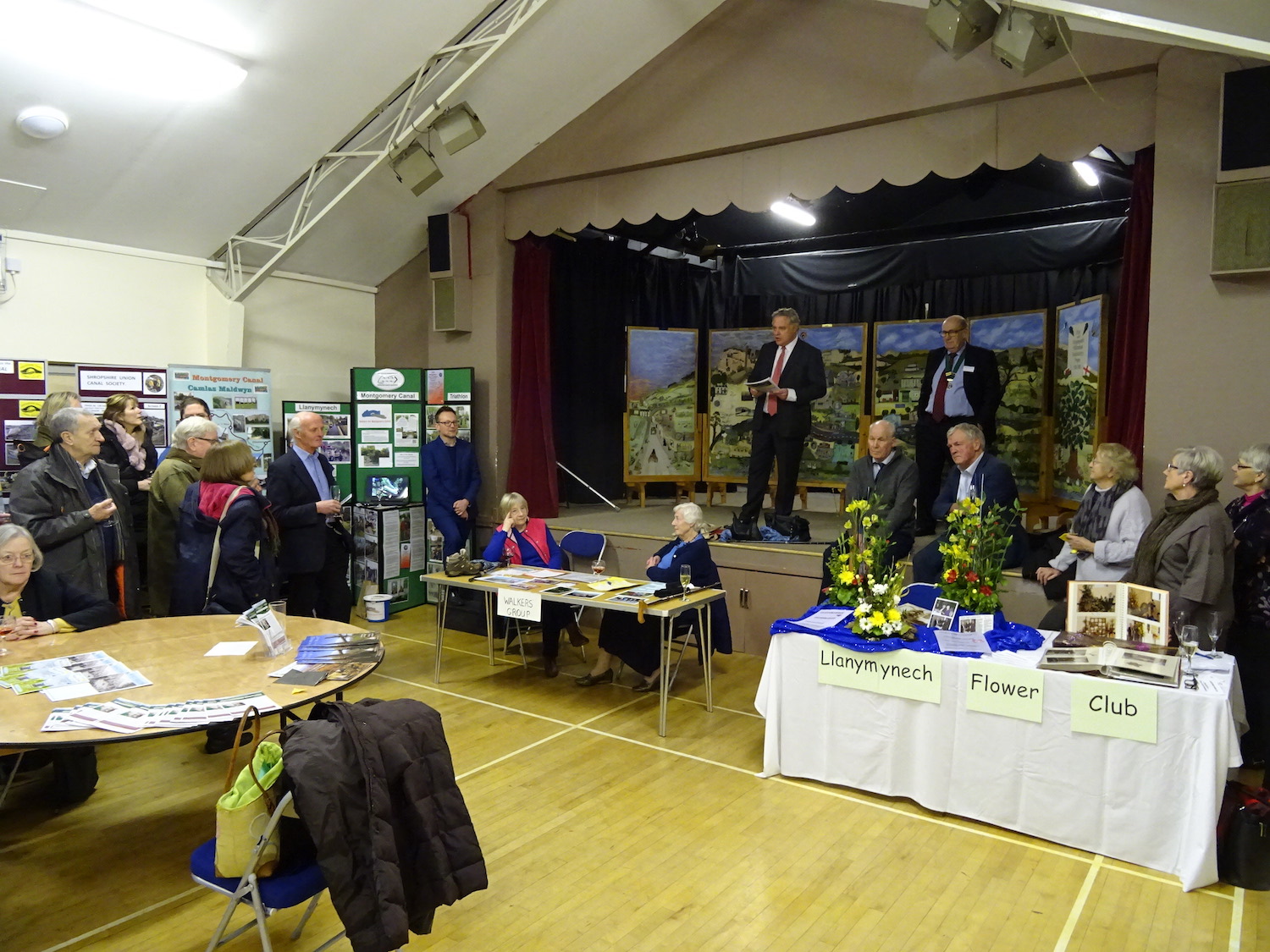 Last Friday (1 February 2019) the community got together at the village hall to celebrate the award.
"It was a good night and typical of the community spirit that helped the village win the award," said Martin Moore of MMP/NL who attended the event.
Ten villages entered the MVA, organised by the Montgomeryshire branch of the Campaign for the Protection of Rural Wales.
They were Llanymynech, Llangyniew, Llandyssil, Llanwddyn, Guilsfield, Bettws Cedewain, Castle Caereinion, Meifod, Kerry and Llandinam.
Congratulating the community at the event were Montgomeryshire's MP and AM Glyn Davies and Russell George, as well as Simon Baines, who is also mayor of Llanfyllin.
The event was also used to ask the community for suggestions on what else can be done to improve the community in the future.
At the awards ceremony in September, awards were also presented for maps produced by young people in them as part of the application process. These included Lifehouse, Bettws for a magnificent wall display of the village; Guilsfield Primary School for their comprehensive and beautifully presented information folder on the village; Kerry Primary School and Llandinam Primary School for their delightfully varied and well executed selection of maps, and two girls from Llandyssil who submitted clear and accurate maps of the village's Dragon walks.

Special awards were also presented by the Montgomeryshire Wildlife Trust for Wildlife villages. These went to Guilsfield (established) and Bettws Cedewain (innovating).
The Welsh Historic Gardens Trust provided two awards for well-presented villages: Kerry and Llandyssil.
The Montgomeryshire Branch of the CPRW gave a special award to celebrate the European Year of Cultural Heritage. This went to Llangyniew.
The next Montgomeryshire Village Awards will be held in 2020.
Photo: Simon Baines is pictured talking to the audience, along with Russell George AM, Glyn Davies MP and other guests