Today (8 March 2020) is International Women's Day. An international event highlighting and celebrating the achievements of women socially, economically, culturally and politically.
While it's one-day highlighting such achievements as part of a global event, it is in fact each and every day we should be celebrating this.
It's important to demonstrate how women are making a difference and to highlight to young people what they can achieve in their careers and wider life.
Here, Morris, Marshall and Poole with Norman Lloyd Chartered Surveyors Sarah Breeze and Kathryn Evans talk about their lives and the success they are achieving in the property sector.
What do you think is the biggest issue facing women today?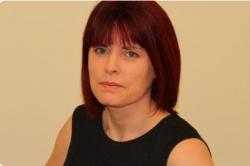 "The biggest issue facing women today is the struggle to retain a good work/life balance whilst not appearing to be doing a lesser role than our male peers; quite often a woman feels that they have to do more to get the same recognition," said Sarah is a Chartered Surveyor and Lettings Manager at our Welshpool and Bishop's Castle branches.
In your opinion, why is it important that women are in the estate agency profession?
"The same reason as they should be in any profession. Women are equally as capable as men of carrying out this work and it seems a shame that there are not as many women in what has always been male-dominated profession." Kathryn has been in estate agency for 15 years. Based at our Newtown office, Kathryn also overseas our commercial property sector and is a Registered Valuer.
You can read more about women in the estate agency profession at the Guild of Property Professionals blog by clicking here.