With property viewings and valuations now permitted in England as part of COVID-19 government restrictions, estate agent Morris, Marshall and Poole with Norman Lloyd has set out strict guidelines for staff and customers to adhere to.
With the different restrictions in place for England and Wales, the Shropshire and Mid Wales estate agent has worked closely with the Guild of Property Professionals on a six-point valuations, sales and lettings plan.
MMP/NL has already launched a 3D virtual viewing service to allow potential purchasers 'to walk around' and view a range of properties via an online platform, negating the need to physically visit a property. This builds on the existing use of videoettes and still photography used on its website.
Virtual valuations and viewings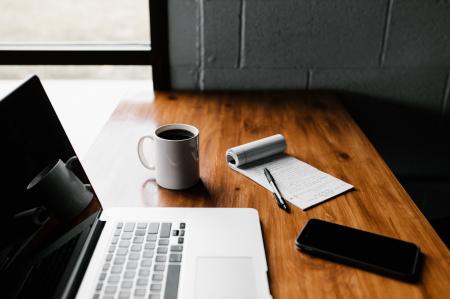 Its offices in Shropshire, located at Oswestry and Bishop's Castle, will initially offer virtual valuations to all customers wishing to sell or let their properties before a visit is considered. Potential buyers or rental applicants will be offered virtual viewings in the first instance before any physical viewings are offered.
"The safety of our staff, customers and the public is paramount. And so, we are introducing a range of measures that allow us to progress the viewing, sale or letting of properties in England. These will also be introduced at our Mid Wales offices when regulations change in Wales," said Andrew Turner, a Partner at MMP/NL.
"We've been working with the Guild of Property Professionals on a six-point plan that ensures the safest environment possible for all involved in the sale, purchasing and letting process."
A summary of these procedures is below, with full details available from MMP/NL via email.
Offices
The plan includes checking on the health of staff, ensuring social distancing measures at its offices, including the number of people permitted in an office at any one time. Regular cleaning and sanitising measures are in place.
Valuations
Digital valuations will be offered in the first instance. This allows a complete property valuation to be undertaken with video and telephone meetings held with the seller.
If a face-to-face meeting or valuation is required, MMP/NL will undertake an assessment, including health checks on the member of staff attending and that of the customer. Two-metre distancing will take place and protective gloves will be worn.
Viewings
Where possible, viewings will be limited to the online virtual platform. However, where a prospective buyer wishes to view a property physically (in England), a health check will be carried out on all viewers. The seller and their family will be asked to vacate the property for the duration of the viewing which will be limited to 15 minutes.
"We believe the action we are taking will ensure the safety and wellbeing of all involved in the process of selling, buying or letting a property in the current situation," added Mr Turner.
More details can be obtained from www.morrismarshall.co.uk, including the full Guild of Property Professionals COVID-19 Six Point Health and Safety Policy