So here you find me – sitting on a mineral felt flat roofed single storey living room extension to a 1970s built dormer style dwelling occupying a rural location with no near neighbours (You will note that this fact becomes important later).
Why I hear you ask?
As part of our varied service here at Morris Marshall and Poole with Norman Lloyd, I am undertaking an RICS HomeBuyer Report for a private client who is in the process of purchasing their new home.
I have collected the property keys from a town-based estate agent and have made my way to the property to carry out the inspection. Following my well-trodden procedure for this type of report, the external inspection has until now gone as usual with me taking site notes, measurements and photographs.
As the RICS Surveyors Guidelines state, a 'Flat roof structures can be inspected from a set of ladders where their height is less than 3 meters'. So up I go.
On reaching the top of the ladder to this particular flat roof area, I spied an opportunity to inspect the additional flat roof above the first-floor dormer windows as access was possible from the flat roof on which I stood. Although not usual practice, I saw no harm in looking while I was here.
Raising the four-sectional lightweight ladder from the ground, I am left holding the upper quarter with the remaining three sections now lying on the ground below me.
Despite professional qualification's and years of experience in conducting such work, it looks as though even the best can make a mistake! With no chance of attracting anyone's attention for assistance and not wanting to sit here for the rest of the day as the rain clouds roll in, a decision has to be made.
Well here goes – I'll just have to lower myself as far off the roof as possible and let go!
A slightly more eventful survey than the norm, but I survived.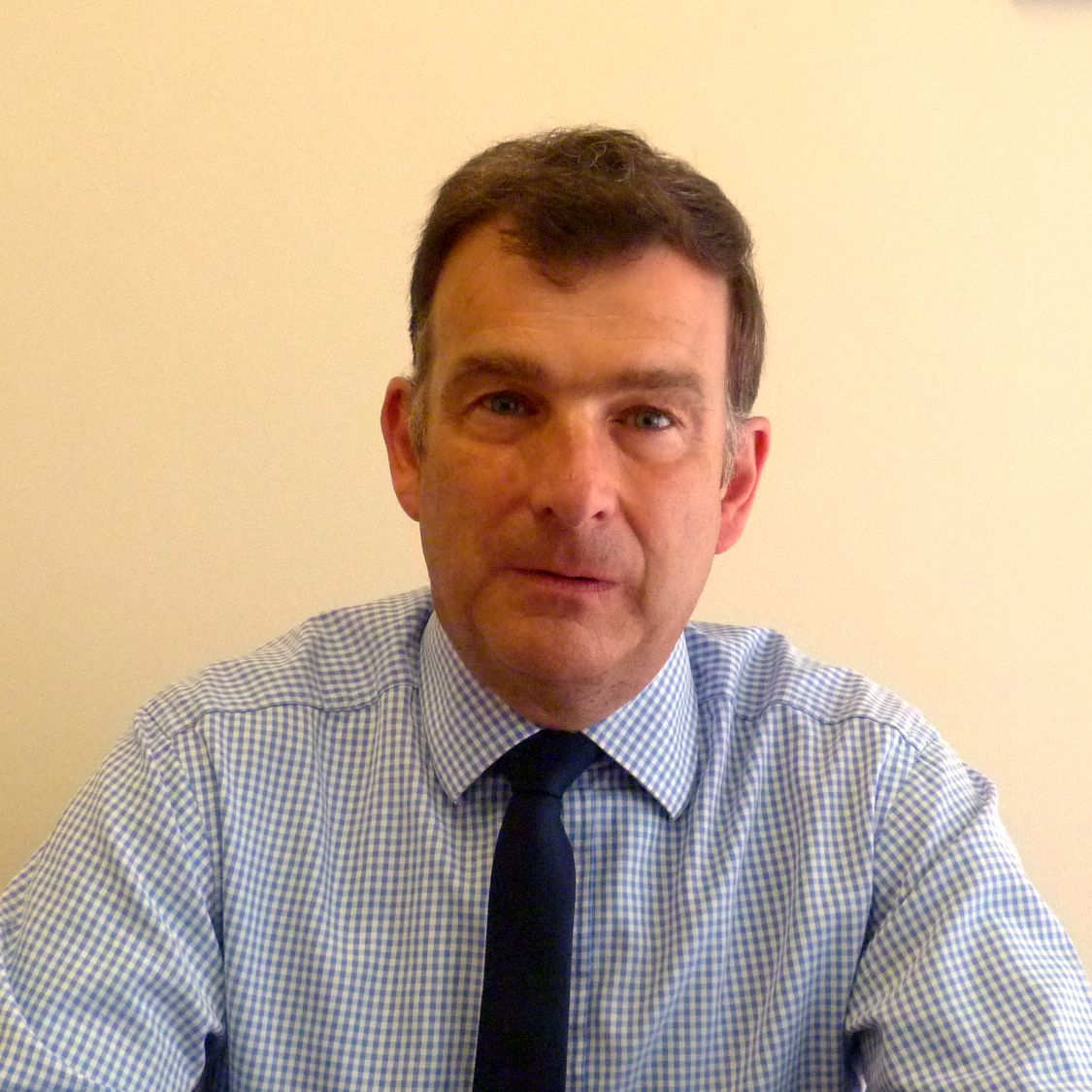 Picture above: Mr Roger Lunt, FRICS FNAEA, Partner
Morris Marshall and Poole with Norman Lloyd can provide you with RICS condition reports and HomeBuyer reports along with professional advice in relation to the purchase of residential property. Why not contact your local office for more information?