No day is ever the same for the MMP/NL team and that was the case for Huw and Tom from our Newtown and Llanidloes estate agent offices when they took part in a Mid Wales property exhibition in the heart of London.
Last Friday was the first in a series of exhibitions with the Guild of Property Professionals, of which MMP/NL is a member, at their Park Lane offices.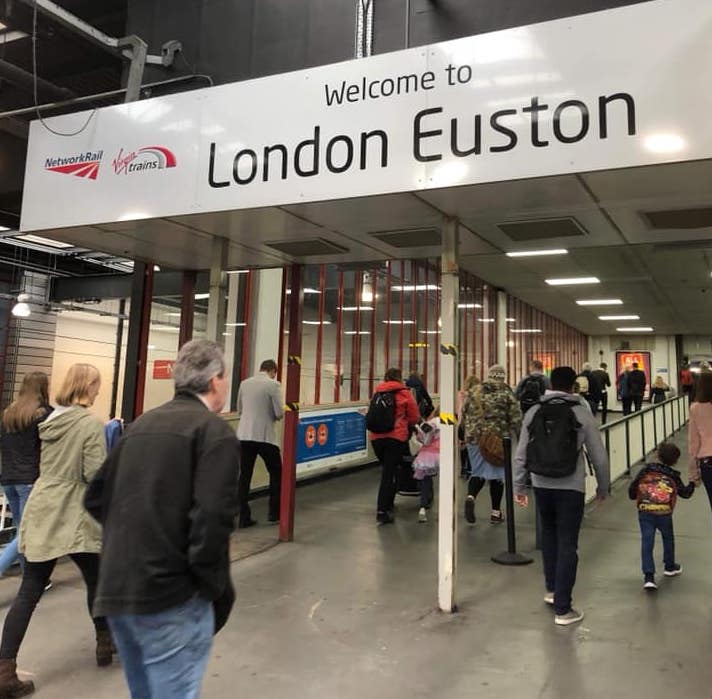 The exhibitions allow us to promote properties in Mid Wales directly to potential purchasers from London and the South East of England, just another part of our marketing and media opportunities when promoting properties on behalf of our clients.
Huw explains their day: "It was an early start with a long journey ahead of us as Tom and myself left Caersws station on the early train heading to London for the first of our London Property Exhibitions of the year.
"After over a four-hour journey changing at Birmingham New Street we eventually arrived at London Euston, ready to tackle the infamous London Underground.
"Being from the countryside we must have looked lost trying to understand different tube routes, however, we did make it to Marble Arch and ready to work.
"A quick walk down the busy street of Park Lane led us to 121 Park Lane, the home of The Guild of Property Professionals, who kindly invited us down to exhibit our properties to London's clientele.
"Upon arrival, we met Jamie and his team, they showed us to our desks for the day and made us feel extremely welcome and we were treated like Kings! It was great to discuss the differences between both areas.
"It was a real eye-opener to see just what £250,000 can get you in the big smoke. The vast differences between cultures and the property market made great conversation with all the Guild staff.
Busy with enquiries
"After settling down to work it was rather a busy day answering enquiries, responding to emails and keeping in touch with the office back in Wales.
"It was great to see how well received the properties of Mid Wales were and how popular our area is with clients from the South East. A quick look at Marble Arch and down Oxford Street, it was time to depart. Arriving in Caersws at 8.15pm.
"Our London experience was a real eye-opener to working life in the city, and a great opportunity to network with others in the industry.
"As well as promoting the amazing properties of our local area. Although it was great to visit the capital, nothing beats Mid Wales."
Keep your eye open for our next London Property Exhibition. Give our team a call at one of our high street offices in Powys, Shropshire, Ceredigion and Gwynedd if you have a property you'd like to expose to as wide an audience as possible through Morris, Marshall and Poole with Norman Lloyd.